Newmark Warrnambool Property Trust
Trust Status: Open for Investment – Limited Amount of Units Available for Investment
The Newmark Warrnambool Property Trust (Trust) owns Gateway Plaza Shopping Centre (Gateway Plaza or the Centre), a dominant sub-regional shopping centre in the strong and growing economy of Warrnambool, Victoria. The Centre offers a range of basic needs retail uses and services in a gateway location on the eastern edge of Warrnambool, and is forecast to deliver Investors a first-year distribution yield of 8.0% with tax deferred benefits.*

8.0% p.a.
Forecast distribution yield 1 October 2023 to 30 September 2024*

Leading Key Retailers
Coles, Kmart, Aldi, The Reject Shop, Chemist Warehouse, Best&Less

Reliable Basic Needs Retail Centre
In major regional economy by income

Experienced and Proven Manager
* Distribution and return forecasts are not guaranteed and are subject to assumptions, risks and uncertainties detailed in the Information Memorandum. Key risks are summarised below in "What are the Risks?". Refer to the Important information below.
Property Features
Significant income weighting to major national and chain retailers
Anchored by Coles, Kmart and Aldi, which together occupy 65% of the gross lettable area (GLA). The centre offers national and chain retailers including food, fashion and services that account for 95% of the GLA.
Major regional service centre
Warrnambool is the major service centre in the south western region of Victoria. Employment strengths are in the service sectors of retail, education, trade and tourism, health and community, food processing and government.
Upside potential
There are opportunities to create pad sites for other retailers outside of the centre in the car park area towards the southern end of the site. Also, our analysis suggests that a number of the specialty retailers are currently on below market occupancy costs. Newmark intends to deliver positive rental growth upon renewing these leases.
Major government infrastructure investment
This includes the Warrnambool rail line upgrade between Warrnambool and Geelong for an estimated cost of $251.85 million and the $384.2 million redevelopment of the Warrnambool Base Hospital expected for completion in 2026.
Prominent location
The centre is prominently positioned on the Princes Highway and is the primary shopping centre in Warrnambool. It is well located in the middle of Warrnambool's eastern activity district and at the doorstep of the region's housing growth corridor.
A thriving retail growth precinct
The centre is located in a precinct that will continue to be a focus of Warrnambool's future commercial and retail growth. The precinct features Woolworths, Bunnings, Dan Murphy's, Spotlight and Harvey Norman.
Anchored by Major Tenants



Mini Major Tenants



National Tenants




Investment Overview
Trust name
Newmark Warrnambool Property Trust ('Trust')
Trust objective
The investment objective of the Trust is to pay Unit holders regular quarterly income distributions with potential for capital growth over the medium to long-term. The Trust is also expected to provide tax deferred benefits.
Investment strategy
The Newmark Warrnambool Property Trust (Trust) owns Gateway Plaza Shopping Centre (Gateway Plaza or the Centre), a dominant sub-regional shopping centre in the strong and growing economy of Warrnambool, Victoria.
Open to
Wholesale clients only. The Trust is not open to retail clients.
Distributions
Quarterly, paid within six weeks after the quarter end. The forecast distribution yield to be paid to investors for the period from 1 October 2023 to 30 September 2024 is expected to be 8.0% p.a., partially tax-deferred.*
Target Internal Rate of Return (IRR)
11 to 15% p.a.*
Financing
The Trust has executed a debt facility with a major Australian bank. the Trustee has entered into interest rate hedging arrangements for 100% of the Trust's interest rate exposure for almost three years, which is co-terminus with the debt facility.

The loan to value ratio of the Trust is 50%.

Exit strategy
The primary exit strategy for the Trust is divestment of the property at the expiry of the initial term and a final return of investors' equity.
Initial Investment Term
6 years from Trust establishment. It is not expected that liquidity will be available during the Term.
Trustee
Newmark Capital Limited ('Newmark') ACN 126 526 690, AFSL 319372
* Distribution and IRR forecasts are not guaranteed and are subject to assumptions, risks and uncertainties detailed in the Information Memorandum. Key risks are summarised below in "What are the Risks?". Refer to the Important information below.
Property Overview
Property
Gateway Plaza Shopping Centre, Warrnambool
Major tenants
Coles (3,078m²), Kmart (6,659m²), Aldi (1,621m²)
Mini major tenants
Chemist Warehouse, Best&Less, The Reject Shop
Other tenants
31 specialty shops, 5 kiosks, 2 ATMs and 1 pad site
Gross lettable area (GLA)
17,525m²
WALE
3.13 years weighted average lease expiry by income as at 30 September 2023
Occupancy
99% by GLA

100% by income (subject to Year 1 vendor rent guarantee)

Car parking
926 spaces
What are the risks?
All investments carry risk. It should be recognised that there are risks associated with an investment in the Trust which may, either directly or indirectly, impact on the returns and viability of the Trust. Before deciding whether to subscribe for Units, you should obtain and read the Information Memorandum in full and consider whether an investment in the Trust, whose underlying asset is retail property, is suitable for you. The risks associated with investing in Trust include, but are not limited to, the following:
Property risks – including non-performance by tenants, competitions with existing or new retailers, leasing, renewal and vacancy risks, development risks and unplanned capital expenditure risks, all of which may decrease Trust income or impact the capital value of the Centre and an investment in units of the Trust.
Financial risks – including gearing which magnifies risks and returns and associated risks related to interest costs and refinancing of the debt facility on expiry. Valuation, forecast variability and insurance risks also exist.
General and economic risks – including changes in economic conditions, liquidity, public health and pandemics, regulatory changes and settlement risks.

Suitable for: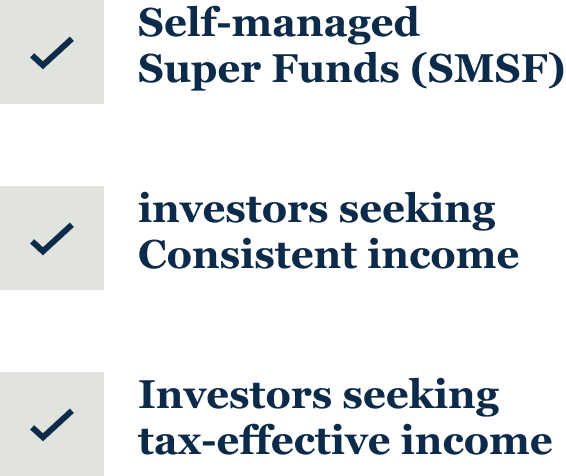 Important Information
This information has been prepared by Newmark Capital Limited ACN 126 529 690 AFSL No. 319372 ('Newmark Capital') as trustee of the Newmark Warrnambool Property Trust. The information contained in this document is current only as at the date it is issued or as otherwise stated herein.
This information may not be reproduced or distributed without Newmark Capital's prior written consent.
This information is not an offer or invitation in respect of units in the Trust. This information contains selected information and should be read in conjunction with the Information Memorandum for the Trust when it is available. The Information Memorandum will include important information about the Trust including benefits and risks of an investment. Newmark Capital accepts no responsibility for the accuracy of statements, which are based on information and research published by third parties. This information may include photographs and illustrations that are indicative only and which may be subject to change. Newmark Capital does not give any representation or guarantee that any particular results will actually occur and reserves the right to change any design or statement contained in this information without notice to you.
This information is not personal investment or financial product advice and is not intended to be used as the basis for making an investment decision. Newmark Capital has not considered the investment objectives, financial situation or particular needs of any particular reader. You should consider your own financial situation, objectives and needs, conduct an independent investigation of, and if necessary obtain professional advice in relation to, this document and the Information Memorandum. The Offer will only be open to wholesale clients, and is not available to retail clients, as those terms are defined in the Corporations Act 2001 (Cth).
This IM does not purport to contain all the information that may be required to evaluate any transaction in relation to the Trust (or would be required if it were a product disclosure statement). Before investing, the Recipient should conduct their own independent review, investigations and analysis of the Trust and of the information contained, or referred to, in this IM and, where necessary, consult their professional advisors. None of Newmark or its related entities and directors, officers, employees, agents, advisers, associates or representatives (Newmark Group) make any representation or warranty, express or implied, as to the accuracy, reliability or completeness of the information contained in this IM or provided before or after this IM to the Recipient by any members of the Newmark Group, including, without limitation, any physical descriptions, historical financial information, estimates and projections and any other financial information derived from such information, and nothing contained in this IM is, or shall be relied upon, as a promise or representation, whether as to the past or the future.
All statements of opinion and/or belief in this IM and all views expressed and all projections, forecasts or statements relating to expectations regarding future events or possible future performance of the Trust represent Newmark's assessment and interpretation of information available as at the date of this IM and relate to Initial Investors holding Ordinary Units only, unless stated otherwise. Further, any projections or other estimates of returns or performance are based on certain assumptions that may change. No representation is made or assurance given that such statements, views, projections or forecasts are reasonable or correct or that the objectives or prospective returns of the Trust will be achieved. The forward-looking statements included in this IM involve subjective judgment and analysis and are subject to uncertainties, risks and contingencies, many of which are outside the control of, or are unknown to, the Trustee and Investment Manager. Actual future events may vary materially from the forward-looking statements and the assumptions on which those statements are based. Recipients must determine for themselves what reliance (if any) they should place on such statements, views, projections or forecasts and no responsibility is accepted by the Newmark Group. Recipients are strongly advised to conduct their own due diligence. Past performance is not a reliable indicator of future performance.
All amounts shown in this document are in Australian dollars unless otherwise stated.